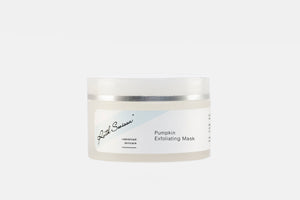 Pumpkin Exfoliating Mask
Ruth Swissa™ Pumpkin Exfoliating Mask is rich in vitamins, amino acids and enzymes known for the antioxidant and exfoliating properties. 
Appropriate for all skin types.
Directions:
Apply exfoliating mask on clean face. Leave on for 10-15 minutes. (Mask will not dry hard). Rinse with warm water and pat dry. For best results use once a week to help remove buildup of exfoliated skin.
Active Ingredients:
aloe vera gel, pumpkin enzyme, glycerin, lactic acid